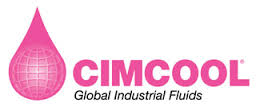 CIMCOOL® Industrial Products LLC, subsidiary of Milacron LLC, Designs, manufactures and services quality metalworking fluids. We are committed to being Environmentally Responsible and Quality Conscious. We are dedicated to continually improving by setting objectives with the ultimate goals of: - Stakeholder satisfaction - Minimising our environmental impact - Compliance with all applicable laws and regulations.
CIMCOOL has developed a comprehensive range of product lines to match all your metalworking requirements.
When you buy a Cimcool fluid, you are actually buying a Fluid Technology that includes all the required service and expertise to optimize performance. On every level: QUALITY, QUANTITY, FLUID LIFE, WORKING CONDITIONS and ENVIRONMENTAL IMPACT Cimcool is an excellent way to reduce your total production costs.